Quality Craftsmanship
A Place To Call Home
About Us
A Trusted Modular Home
Builder In Maine Since 1985
Alternative Modular Homes℠ is the service mark for the modular homes which Palmer Development Corp. has been building continuously since 1985. Alternative Modular Homes℠ are manufactured in factories which Palmer Development Corp. has evaluated based on qualities of product, manufacturing facilities, assembly processes and management.Since 1985, the people of Palmer Development Corp. have been dedicated to high quality, innovative "system built homes".
These Alternative Modular Homes℠ are carefully designed to meet your changing life styles and needs while remaining affordable. Alternative Modular Homes℠ are assembled and finished with great care and craftsmanship which assure long term value for the discriminating home buyer. We are proud to provide the coordination skills, attention to detail, and service necessary to make your home building experience a satisfying realization of your dreams.
models
Our Display Models
We have many models and floor plans to choose from. Visit our sales center for more info.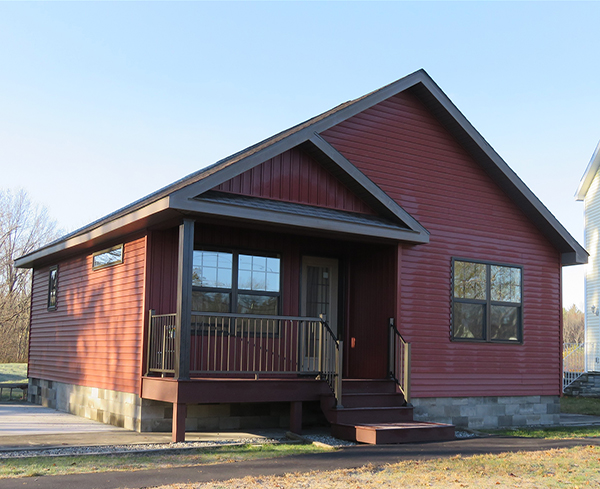 Our "NEW" cottage ranch has a 28' X 32' floor plan
with many popular options. It has 2 bedrooms and
1 bathroom/combo utility room. It also has a very
charming porch to relax and enjoy!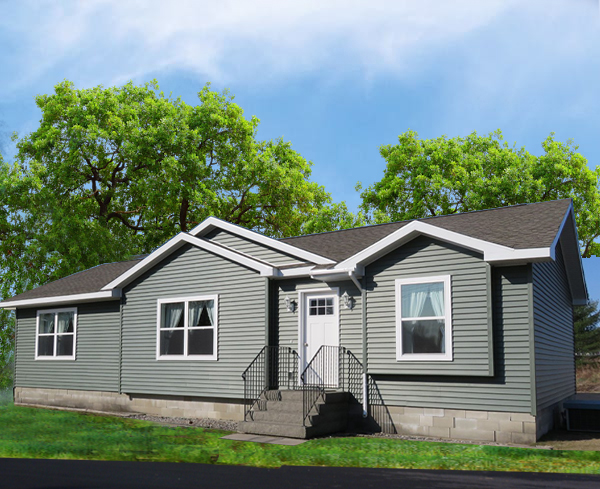 Our Ashton 2 Ranch as shown at our sales center with a 28′ x 52′ the same floor plan with updated features and customizable options. The model shown has three bedrooms and two bathrooms. A porch can be added.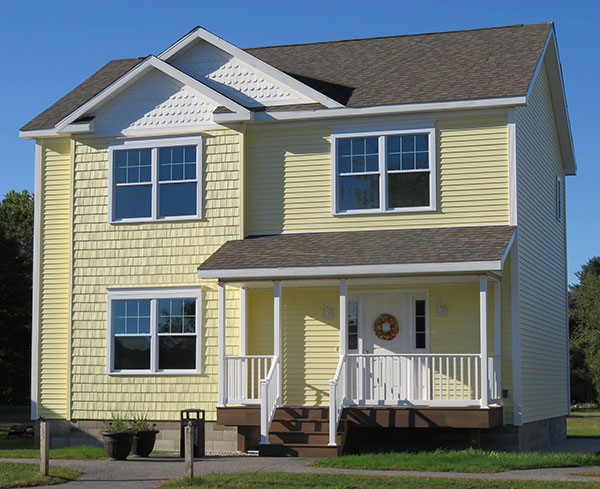 Our L'il Sweetheart Colonial as shown at our sales center with a 26′ x 32′ floor plan and many customizable options. The model shown has three bedrooms and two bathrooms. A porch can be added to every home.
We offer house lots in our beautiful estate development for your new modular home.
Lewiston's Affordable Neighborhood
Owen Estates
learn More
*** LAST LOT IS UNDER CONTRACT ***
Testimonials
What Our Customers Say
Below are just a few of the testimonials we have received from our customers.
CREATE OUR DREAM
Alternative Modular Homes and Mary Anna Palmer helped us create our dream. From the moment we walked into the door, she made us feel like our hopes were in capable hands. She demonstrated superior knowledge of the industry, she worked with us to get the specifications exactly right and she had valuable connections to help make every aspect of our plan come to life.
Alternative Modular Homes wasn't overwhelmed by the landscape of the property. They knew the limits of the equipment and how we could make the most of the angles of the hill and the sun's direction. They asked us if there were any trees, we felt a special connection to so they could save them.
They hired the right surveyors and left no stone unturned with the town and title company. There was an attention to detail without sacrificing a personal, familiar touch. The whole project was done quickly and under budget and we were informed of specific turning points in the project. I'm never moving again, but if I overhear anyone at the coffee shop stating that they need a project manager for building a home, I will make sure they know they can trust Mary Anna Palmer.
THANK YOU
Mary Anna and John genuinely took the time to make sure that they were building a quality home for our family. And just in time, as we were in our home mere weeks before we welcomed our daughter into our lives and home!
PERFECT HOUSE
We feel blessed to have contracted with Mary Anna and John at Alternative Modular Homes. Our house has everything we wanted and needed and we are thrilled with the way it came out.
PATIENCE AND EXPRTISE
Thank you for a seamless and stress-free experience! Mary Anna walked me through every step of the process with the perfect combination of patience and expertise. She aided me through the customization of the home and provided reliable and efficient professionals to complete the work.
WE LOVE OUR HOME
Mary Anna was honest with us throughout the process which is what we liked most about working with her as well as the knowledge that she had about the business. We love our new home and look forward to having many years here.
A GREAT EXPERIENCE
We would recommend Alternative Modular Homes to anyone interested in a new home. Mary Anna and John handled every detail imaginable concerning home building from the foundation up. They spared us all of the headaches of dealing with regulations that we had not even anticipated.
SATISFACTION
We wanted you all to know how very pleased we have been during the whole building process with you folks and your company. The whole process has been conducted with courtesy and professionalism. Our concerns and questions were always addressed quickly and to our satisfaction…"
Visit our Model Homes
Make Yourself At Home