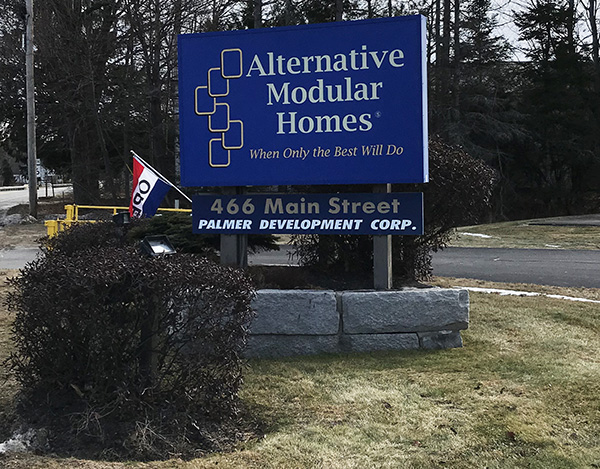 history
Alternative Modular Homes
Alternative Modular Homes℠ is the service mark for the modular homes which Palmer Development Corp. has been building continuously since 1985. Alternative Modular Homes℠ are manufactured in factories which Palmer Development Corp. has evaluated based on qualities of product, manufacturing facilities, assembly processes and management.
Palmer Development Corp. is a family owned, full service builder/dealer offering comprehensive services and the owner is available in-house to meet with you and discuss your needs.
PALMER DEVELOPMENT CORP.
Full Service Builder / Dealer
Construction financing
We offer construction financing making your home buying experience more seamless.
Site evaluation and acquisition
We provide complete site evaluation and aquisition so you can concentrate on your new home.
Site preparation through landscaping
We provide full site preparation through landscaping. No need to deal with other contractors.
Well drilling
We can provide well drilling for your new home site. 
Foundations and concrete floors
We can build a foundation and concrete floors for your new home.
Heating, electrical and domestic water supply
We can implement heating, electrical and domestic water supply services into your new home.
A Message From the Owners
John & Mary Anna Palmer
Palmer Development Corp. has a proven track record since 1985 and proudly displays pictures of the Alternative Modular Homes℠ built by it. Whether you have your own plans and ideas or want help developing custom plans and elevations, the people of Palmer Development Corp. will give you their personal attention in designing and building an Alternative Modular Home℠ to meet your every need and budget.
The planning and costing process is so specific and detailed, that all Alternative Modular Homes are offered for a fixed price. There are never any allowances, which is a builder's way of saying surprise! Of course, if you want to make changes after your home is priced, this is always done with written, priced out change orders signed by our customers. We look forward to working with you on your new modular home.
Visit our Model Homes
Make Yourself At Home