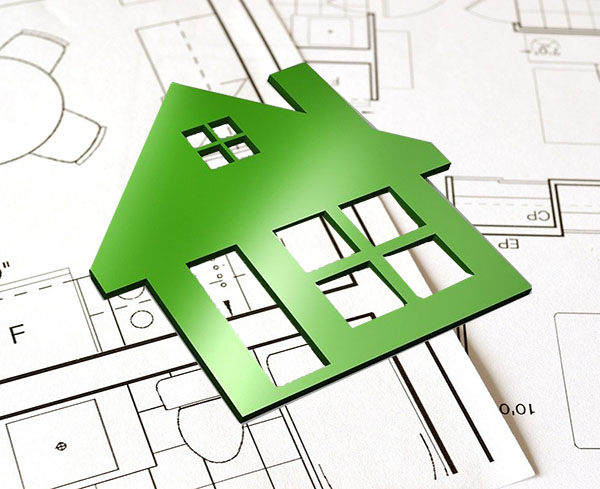 Improving our environment
What is green building?
environmentally responsible
Creating structures and using processes that are environmentally
responsible and resource-efficient throughout a building's life-cycle
from siting to design, construction, operation, maintenance,
renovation and deconstruction
efficiency
Makes efficient use of land, materials, energy and water and
generates minimal to no waste
healthy environment
Provides a healthy indoor environment for its occupants
Energy consumption has a far reaching environmental impact, and it is a significant element in each phase of home building. During the design, siting and construction of a green Alternative Modular HomeSM some of the considerations are:
Energy efficiency through lot development and home siting
Efficiency inherent in the building design, materials specification, indoor environmental quality, and homeowner continuing maintenance of the home
Overall impact of the home on the environment
Since energy consumption has a far reaching environmental impact, it is weighed heavily in our green building program. By building a green Alternative Modular HomeSM, home buyers participate in establishing the steps to be followed to make their homes as energy efficient as their budget will allow. In other words – greenifying their homes!
In addition to energy efficiency, indoor air quality is frequently cited as an important feature of green homes. By incorporating products that minimize off-gasses, a green Alternative Modular HomeSM will result in a healthier home. Additionally, heat recovery systems with air filtration are available to improve home air quality.
How we achive green building standarts
Green building strandards in our homes
Palmer Development Corp. works with home buyers to address all the components available to their homes
in an effort to reduce the global impact building a new home can have on the environment for years to come!
Less Waste
Design flexibility in incremental lengths creates less material waste
recycling
Manufacturing process incorporates recycling of wire, cardboard, steel, drywall, sheathing, and water
insulation
24″ on-center construction not only uses less lumber, but also provides more insulation, thus saving energy as compared to 16″ on-center spacing
Engineered roof
Engineered roof trusses use less lumber than conventional rafters while increasing load bearing capacity
engineered wood
Utilizing engineered wood products in construction
Bulk purchasing
Bulk purchasing of adhesives and paint saves waste
Energy Star
Energy Star rated appliances available
Lumber lenght
Cut to length lumber saves energy and waste
Visit our Model Homes
Make Yourself At Home